Caffè Shakerato - A Frosty Way to Enjoy Your Coffee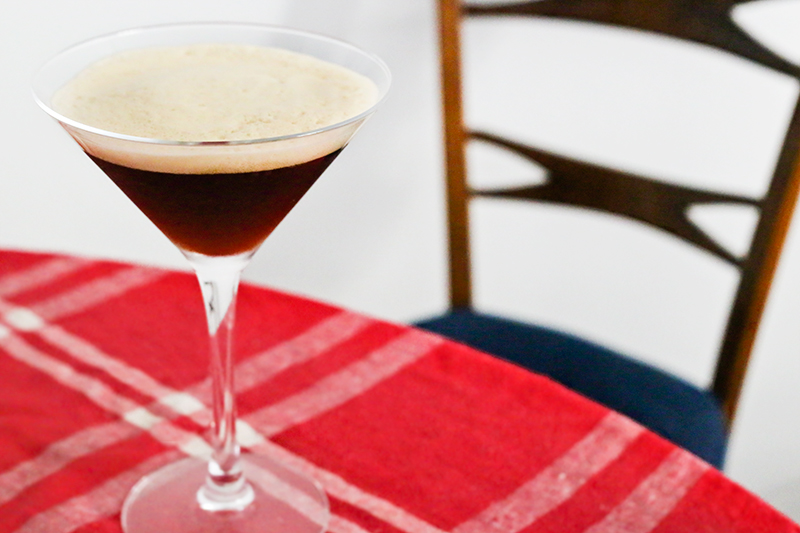 The Italians have a way with coffee, and the caffè shakerato, as simple as it may be, is a true testament to that. Perfect for sweltering Italian summers, a bit of sugar and generous scoop of ice transform a standard espresso shot into a frothy, refreshing alternative to your regular iced coffee. Typically served in a Martini glass, the shakerato is easily the chicest way to enjoy your daily dose of caffeine.
Ingredients
2 shots of espresso
1 tsp of sugar (or more to taste)
8-10 large ice cubes
Instructions
Put two Martini glasses, Champagne flutes or other stemmed glasses in the freezer to chill.
Brew two shots of espresso using whichever method you prefer.
Stir in the sugar until completely dissolved.
Allow the espresso to cool to room temperature.
Once cooled, pour into a cocktail shaker and add the ice.
Shake vigorously for 15-30 seconds until the outside of your shaker is frosty and a thick foam has formed on top of the espresso.
Strain into the chilled glasses and serve.
Notes
Although the caffé shakerato is delicious when made only with its standard 3 ingredients, it's easy to make adjustments to the recipe that suit your personal taste. Try adding a bit of vanilla, chocolate, a cream liqueur like Baileys, amaretto or whiskey. If you don't have a cocktail shaker to make this drink, you can use a jar with a tight-fitting lid and your drink should still turn out nice and frosty. For best results, the professional Italian barista would probably advise that you use filtered water both to brew the espresso and to make the ice cubes, thus ensuring that your caffé shakerato comes out smooth and creamy.