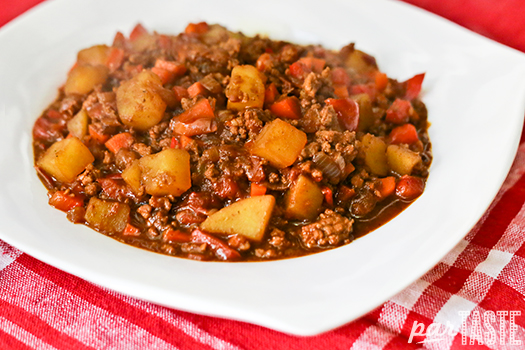 Sometimes called by the name ginsa, giniling guisado is meaty, rich and full of hearty vegetables.
The Filipino equivalent of chicken noodle soup, but made with rice, Arroz Caldo is the ultimate comfort food.
Slow-cooked beef in a tangy tomato sauce with potatoes and carrots, beef mechado is irresistibly flavorful and juicy.