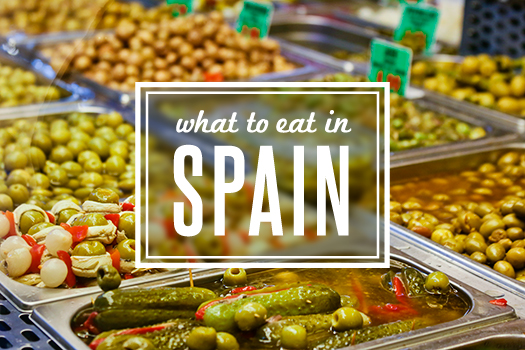 Dining in Spain can range from eating your way though informal Tapas bars to indulging in the haute cuisine of Michelin star restaurants. Whether you are in the mood for something rustic or refined, Spain has you covered. The Spanish are passionate people and make no exception when it comes to their food. Many of the products common in modern day Europe were brought over by Spanish explorers and the breadth of what they found is evident in the diversity of Spanish Cuisine.
Traditionally, Spanish cooking made the most out of what was available locally. As a result, the typical foods you'll encounter while traveling around Spain reflect the gastronomy's regionality. Some of the most beloved dishes of Spanish cuisine are simple and prepared the same way they have been for centuries, with emphasis on quality ingredients and cooking according to what is available seasonally.
By familiarizing yourself with the typical dishes of Spanish cuisine, you will gain a better understanding of the culture and develop a deeper appreciation for innovative chefs who interpret Spanish classics more creativity. Right now, this guide barely scratches the surface of what to eat in Spain, but we'll be adding new dishes continuously. Subscribe to our newsletter to be the first to know when we expand our resources for what you need to know about Spanish-style dining.