Tarta de Santiago - An Irresistible Galician Almond Cake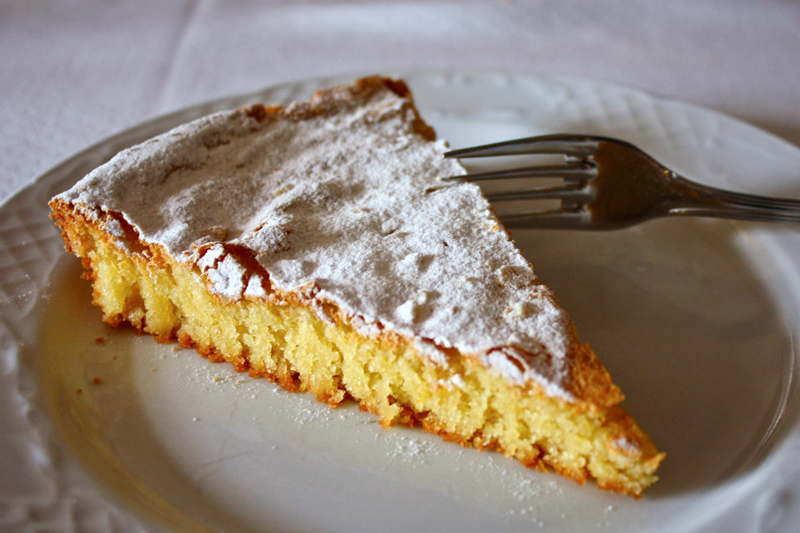 Calories:
408 per serving
Spain may not be a country known for its desserts, but its tarta de Santiago may make you rethink your assumptions. A traditional cake from the northwest region of Galicia, this gluten-free pastry is a breeze to make and really lets the delicious flavor of ground almonds stand for itself. Its name literally means "Cake of St. James" because it's typically adorned with the apostle's
flowery, sword-shaped cross
in negative, surrounded by a delicate layer of powdered sugar.
Ingredients
2 cups (250g) almond flour or ground raw almonds
2 cups (250g) white sugar
4 eggs
powdered sugar
Instructions
Preheat the oven to 350º F (180º C).
In a large mixing bowl, stir together the almond flour and the sugar.
Beat the eggs in a separate bowl, then add them to the dry ingredients and mix well.
Pour the batter into a greased pie dish, cover it with foil, and let it cook for half an hour.
At the 30-minute mark, remove the foil and let the cake cook for 15 minutes.
After it's baked for a total of 45 minutes, remove it from the oven. If the top is a nice golden brown and a knife or toothpick comes out clean, it's finished cooking; otherwise, let it cook for an additional 15 minutes.
After it has cooled, sprinkle a thin layer of powdered sugar over the top.
For a truly authentic cake, cut out a Cross of St. James out of cardboard and place it on top of the cake before sprinkling the powdered sugar. Carefully remove the stencil to reveal a cross in the negative space.
Notes
This recipe makes tarta de Santiago in its most essential form, but don't hesitate to experiment with additional ingredients! You could add a teaspoon of ground cinnamon, the zest of half a lemon, or even a splash of anisette or brandy to complement the cake's strong almond flavors. And if you use free-range, farm-fresh eggs, the cake will turn out an even richer, brighter yellow.