Welcome to ParTASTE! We hope you will join us as we embark on a journey through the world of culture and cuisine. We challenge you to be a traveler, not a tourist, and immerse yourself in the places you visit.
The Tastiest Way to Travel
ParTASTE is about a deep passion for travel and the discovery of new places and things to eat. As the world evolves, so do cultures and their foods. Learning about a cuisine is as vital to understanding and coming to love a culture as the act of traveling itself. We believe in experiencing the places you visit and evolving from those experiences, not simply passing through a place and checking off landmarks in your guidebook.
The importance of food is a thread that unites everyone on earth. The instinct to feed others is one of our most basic; it inspires humanity and builds communities. We provide food to those we love, we share stories over meals, we offer tasty edibles as a sign of gratitude and we come together with perfect strangers at the table.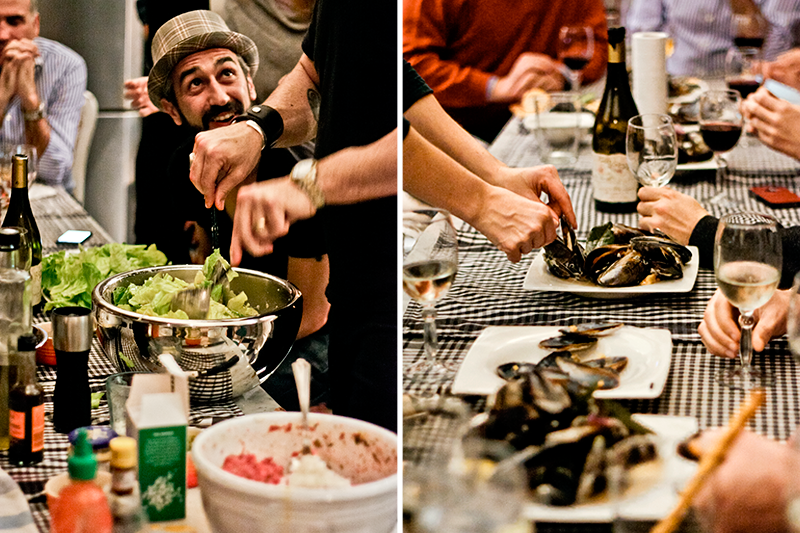 In many places, it's becoming increasingly difficult to discover native cuisine. With income from travel and tourism as an important contributor to GDP in many popular travel destinations, traditional cuisines are slowly receding back into homes to make way for a more "tourist friendly" dining scene. Sadly, many cultures are beginning to replace their own food histories with those of their visitors. Have you ever visited a island destination to find every eatery plastered with signs for a full english breakfast? What do the locals eat? Where can you experience that breakfast?
Of course, some of the greatest cities in the world offer a gigantic array of cultural cuisines. Usually this serves to enrich your experience there, the problem starts when the adoption of foreign cuisines comes at the expense of the native culture.
Our Goal is to Preserve the Traditions and Histories of Regional Cuisines
No mater where you go or what your dining preferences may be, you should be empowered with the confidence to try foreign things. It can be intimidating to immerse yourself in a foreign culture. Through shared knowledge, we hope to break down barriers to entry so that you can be more adventurous on your travels and discover new and delicious things to eat.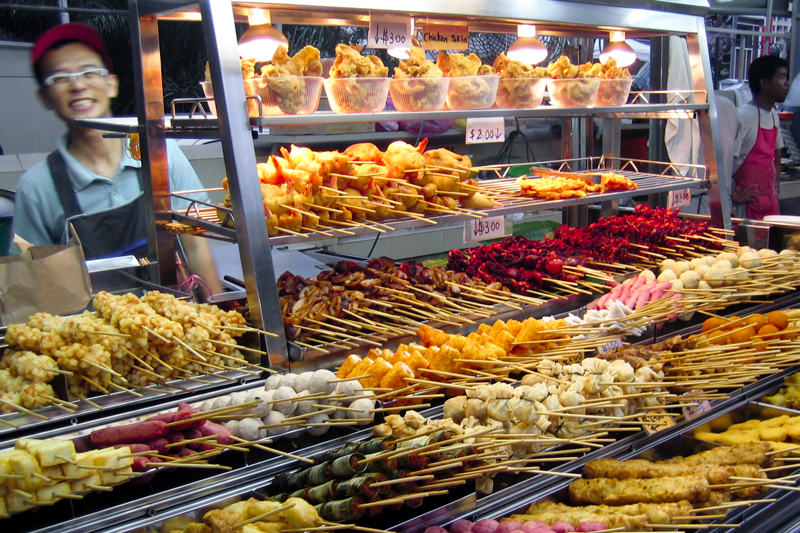 image via Flickr under creative commons license
We are working hard behind the scenes to become the ultimate resource on world cuisine. On Dish du Jour, you can follow us as we explore the globe and share stories from our adventures. In our Restaurants and Markets section, we have a growing collection of guides on where to find authentic and locally relevant cuisine while you're off traveling. Soon, we'll be sharing guides to dishes from all different countries.
But why stop there? We want to share our experiences with everybody, not just those who have the luxury of traveling. Our World Recipes section will bring the world to your kitchen, so you can eat your way through exotic places, even when you don't leave your home town.
No One Likes to be Hungry
We are dedicated to doing our part to help those in need. At Down the Chute, we'll soon be sharing information on wonderful organizations that are already working to solve hunger issues around the world, on what you can do personally to reduce your food waste and how you can help the hundreds of millions of people that go hungry each year.
So what do you say? Are you ready to take a trip with us?