We love sharing our food-focused adventures on ParTASTE, but there is a lot more out there than what our small team has had time to discover thus far. In 2015, with the help of collaborators, we are starting to compile resources for you with travel tips from experts on different cuisines from exotic destinations across the globe. To kick off the new year, we though we'd mix things up and take a look at what some of our favorite globetrotting food and travel writers loved to eat in 2014. From Ethiopia to Portugal with local specialties that combine food cultures of far away countries to mouth watering dishes made with only the ingredients available in the immediate surroundings, these foodie finds were hand-picked to help you discover some of the best things to eat around the world. This collection of dishes has certainly inspired our appetites and we're sure you'll feel the same!
Kitfo
Discovered by: Dave of Cook Sip Go
Find it in: Ethiopia
Steak tartare with an African twist: I found my favorite new dish of 2014 on a busy road in Addis Ababa, Ethiopia. Kitfo is the Ethiopian version of steak tartare – raw, minced beef that has been marinated in spices and butter. A specialty of the Gurage region, kitfo is now eaten in most of the country. The beef, which is flavorful on its own, is accompanied by sides of fresh cheese and cooked greens. I most enjoyed kitfo because it is a social dish and the restaurants that prepare kitfo well end up being lively spots. Sitting down to a large bowl of kitfo enjoyed with friends is thus an essential part of an Ethiopian travel experience.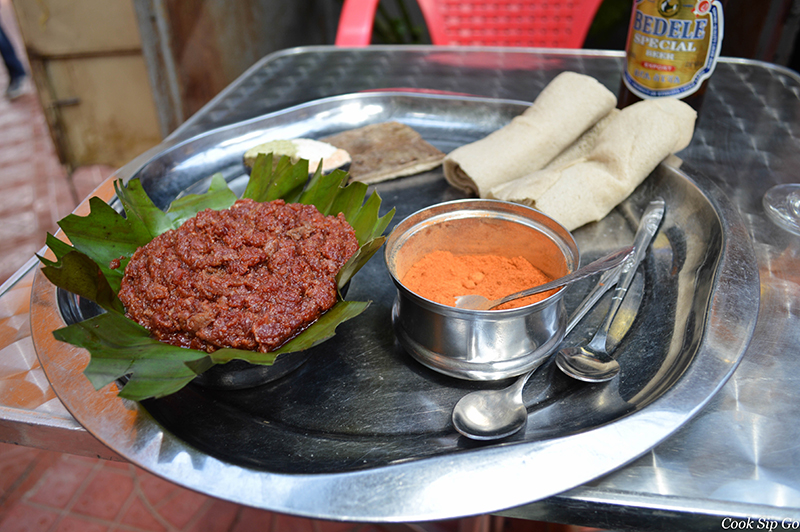 Sopa Leão Veloso
Discovered by: Tom of Eat Rio
Find it in: Brazil
France and Brazil brought together in a bowl: This luscious Brazilian seafood soup is named after Pedro Leão Veloso, the Minister for External affairs in 1940s Brazil. During a trip to France, Leão Veloso fell in love with the classic French seafood soup, Bouillabaisse, and upon returning to Brazil he determined to create a version of the dish that could be made at home (exotic ingredients like saffron were not easily available in those days). The result was this rich soup (coloured with the urucum seeds native to Brazil) which is crammed full of shrimps, clams, crab, lobster and firm white-fleshed fish. I chose this dish because it combines Brazilian history with ingredient improvisation (something we all have to do from time to time) and the end result is absolutely delicious!
Germknödel
Discovered by: Jen of ParTASTE
Find it in: Austria and Germany
Alpine dumplings gone urban: To say that I have a sweet tooth would be a massive understatement, so the suggestion of what sounded like a dessert being typically offered for lunch immediately had me drooling. Germknödel, steamed yeasted-dough buns with a warm plum filling, served in a pool of browned butter sauce or vanilla custard, are surprisingly airy and deliver the perfect combination of sweet, tart and rich flavors. When I visited Berlin last spring, I was ecstatic to find a little shop called Häppies, specializing in germknödeln. Traditionally, there is only one type of germknödel and it is found in the alpine regions of Austria and Germany. At Häppies, there are a variety of different germknödeln on offer including delicious savory combinations from chicken and gorgonzola filling with an apricot and rosemary glaze to a Sichuan pork filled dumpling topped with chili sauce. Although every germknödel we tried was delicious, the original is hard to beat; but I loved the idea of taking a classic, super regional dish and adapting it with flavors inspired by foods from different cultures around the world.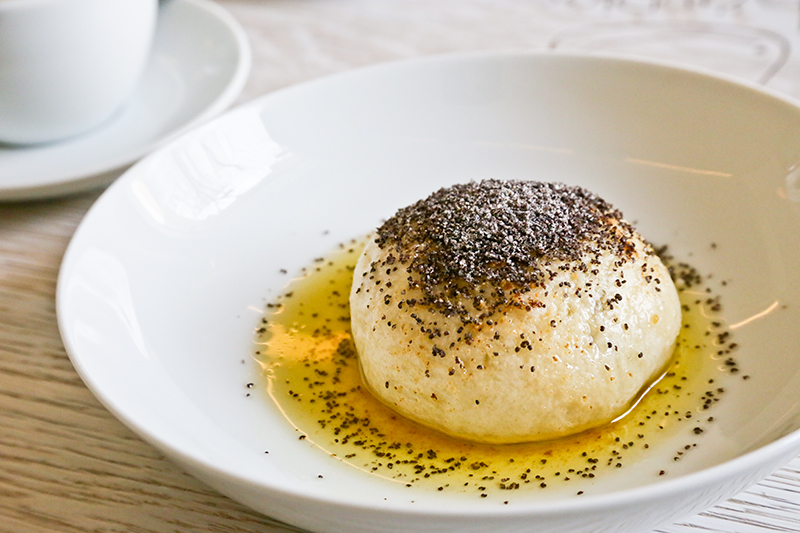 Dim Sum
Discovered by: Audry of That Backpacker
Find it in: China
A Hong Kong hunt for dim sum: When it comes to Cantonese food, dim sum is no secret! These steamed, bite-sized dumplings are as old as time, and I daresay this has allowed them to be perfected over many generations. When I travelled around Hong Kong about a year ago, one of my goals was to eat my way around the city. My quest for dim sum took me to small family owned shops, a Michelin starred venue, and even a glitzy restaurant inside the Ritz-Carlton – the dim sum was delicious across the board. My favorites turned out to be the shrimp dumplings (har gao), crispy BBQ pork buns (char siu bao) and pork dumplings (siu mai). What I like about dim sum (and why I think everyone should try it!) is that there is so much variety and it's great for sharing. The best thing to do is gather a group of friends, order a bit of everything off the menu, and then sample it all. You're bound to find something you like!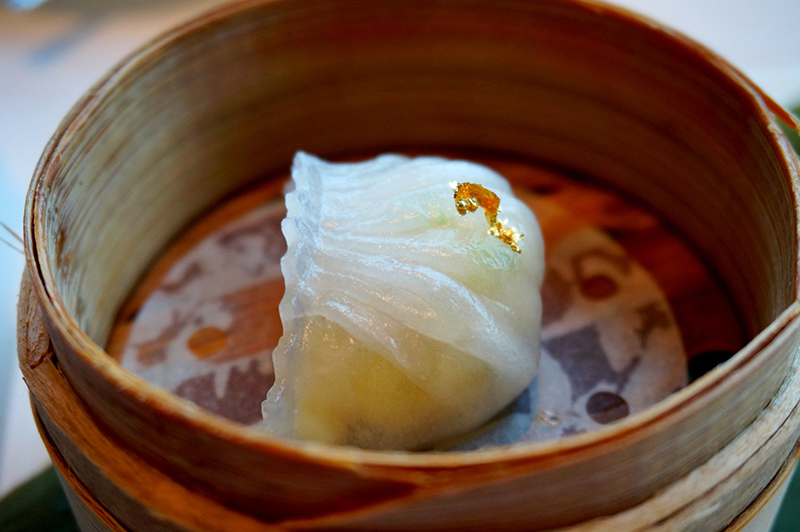 Com Tam Suon Op La
Discovered by: Steph and Tony of 20 Years Hence
Find it in: Vietnam
What to eat when you've had your fill of pho: For many, pho is Vietnam's national dish, but in our opinion, nothing is more pleasing and speaks more truthfully to the spirit of this wonderful country's vibrant cuisine than the humble "broken rice" plate. Never ones to let any ingredient go to waste, the resourceful Vietnamese created this dish to gussy up the otherwise unusable bits of rice that have shattered during the harvesting process. Topped with a pork chop grilled over charcoals, a fried egg with a perfect molten yolk, pickled carrots & daikon radish, a drizzle of scallion oil with some crispy pork fat and a tangy dipping sauce, this moreish delight features all the hallmark flavors of Vietnamese cuisine: salty, sweet, sour and just a little bit smoky too. Found predominantly in the southern reaches of the country, com tam is ubiquitous in Ho Chi Minh City and is best enjoyed when eaten on a tiny plastic stool with a cup of floral tea (tra da)—or a cold beer!—surrounded by locals.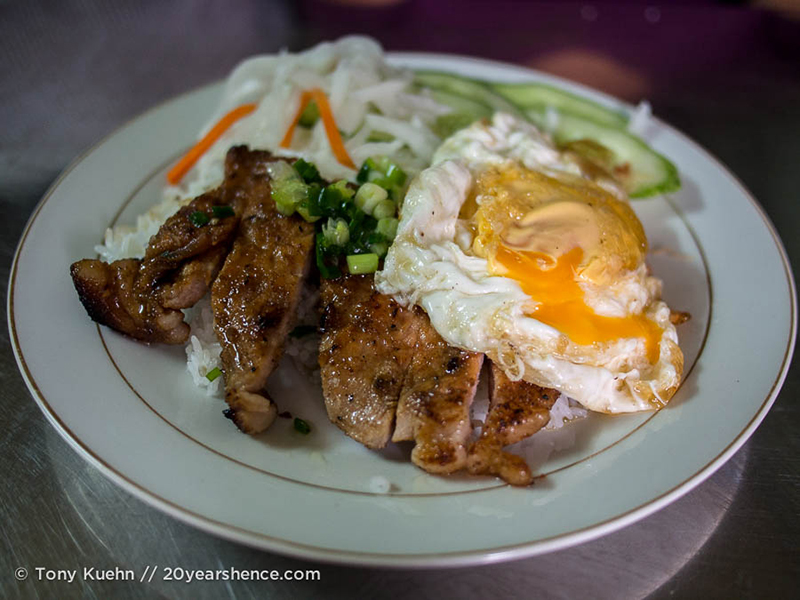 Schmalznudel
Discovered by: Lauren of Madrid Food Tour and Devour Barcelona
Find it in: Germany
The art of frying dough, perfected in Germany: 2014 was a year filled with delicious food finds and narrowing them down is always difficult! But something that stands out as one of the best breakfast snacks I've ever tried is the schmalznudel in Munich, Germany. This is arguably the best fried dough I've eaten in any country I've visited, and I've tried many versions! Light and fluffy, the schmalznudel is made fresh and served piping hot with optional sugar. People line up throughout the day at popular Cafe Frischhut to taste them, but the earlier you go the better. No matter when you visit Munich, eating a schmalznudel is a must!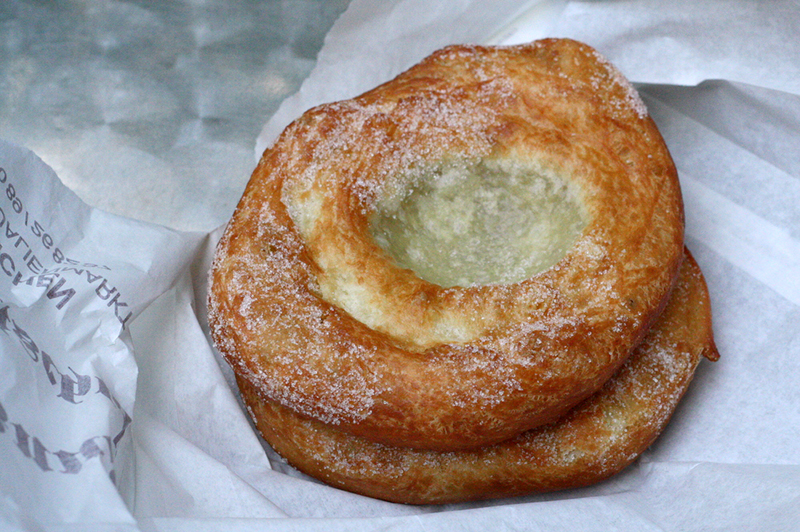 Vary Amin'anana
Discovered by: Margherita and Nick of The Crowded Planet
Find it in: Madagascar
Start your day off right the Malagasy way: In summer 2014, we fulfilled one of our long-standing dreams: visiting Madagascar. We spent 5 weeks touring the island and eating delicious French food, but traditional Malagasy fare left us underwhelmed. Except vary amin'anana, Madagascar's signature breakfast dish. It's a rice and green vegetable soup, delicious in its simplicity. Rice is the staple food of Madagascar; it's eaten with all meals, usually accompanied by meat and spicy sauce, but the meat is usually so bony and fatty that it becomes hard to stomach, especially after a bone-rattling ride on the island's roads. Vary amin'anana is the only Malagasy dish I really enjoyed. The broth is delicious and nourishing, and the mixture of rice and vegetables fills your belly, giving you energy for the whole day. Eaten with a sausage on the side, it's a perfectly balanced meal! You can have it at every restaurant and hotely (traditional eatery) around the country, sometimes for as little as 25 cents.
Suan Tang Yu
Discovered by: Fiona of Life on Nanchang Lu
Find it in: China
This traditional soup proves that what grows together goes together: The Miao people of southern China have a unique cuisine that reflects their geographic isolation deep in the mountains of Guizhou. They grow everything they eat, and forage for wild herbs and edible fern fronds in the forest. Their most famous dish, suan tang yu (sour fish soup), shows this true locavorism – sweet fish grown in the waters of rice paddies are cooked in a rich, spicy tomato broth flavoured with lemon herbs and home-made rice wine. Miao cuisine is ancient, but I got to know it properly in 2014 thanks to travels in the area for a creative project.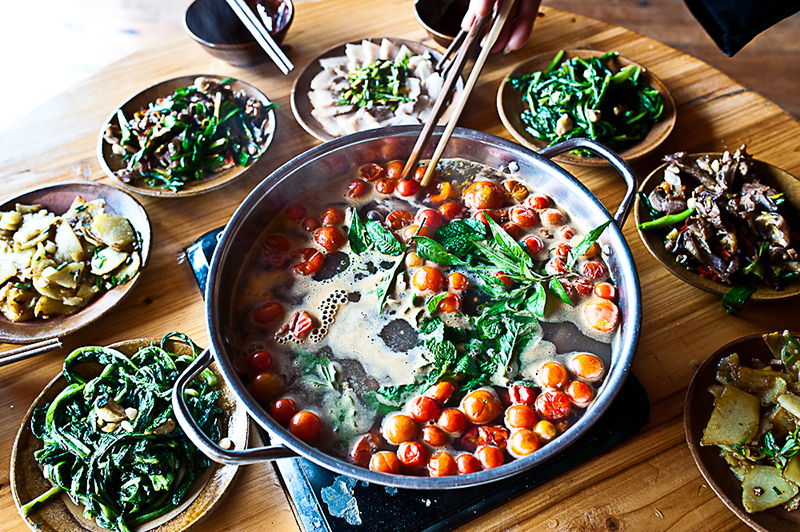 Lab Khua
Discovered by: Mark of Migrationology
Find it in: Thailand
A hearty salad that will have meat-lovers begging for more: Lab khua is a dish from northern Thailand, a roasted meat salad, typically made with either minced beef or pork. Along with the meat, a blend of spices, that includes makwen, a spice related to the Sichuan peppercorn, is a key ingredient, giving the meat a citrus-like spiciness that slightly numbs the tongue. A plate of lab khua is usually topped with crispy shallots, and a handful of green onions and cilantro. Lab khua is a favorite dish in northern Thailand, always eaten along with fresh sticky rice. It's a dish, packed with flavor that I never miss when I'm in northern Thailand.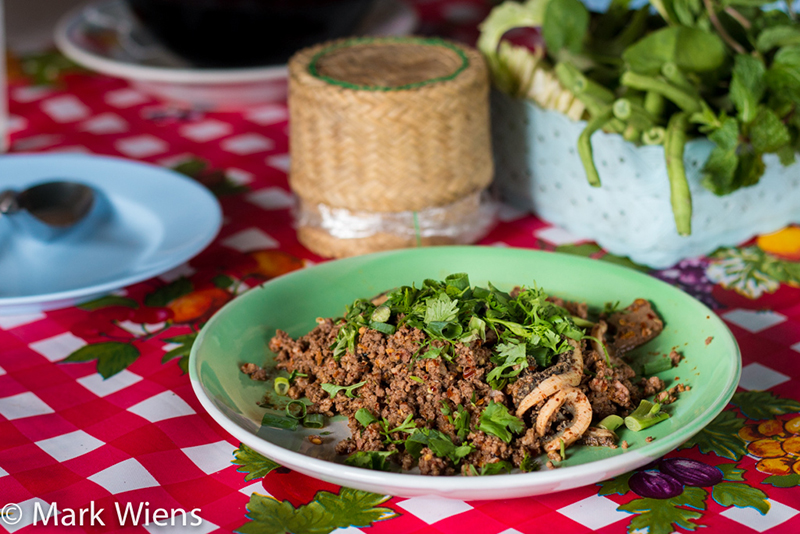 Pasteis de Nata
Discovered by: Amanda of Maroc Mama
Find it in: Portugal
Lisbon's most revered pastry: 2014 took us to over a dozen countries but the one food that has stuck with me is pasteis de nata in Portugal. These egg custard tarts are simply heavenly. They're the perfect sweetness that you can eat two (because, trust me, you'll want to) without feeling like you've overdone it. I like them best warm with a little cinnamon sprinkled on top but there's no wrong way to enjoy them!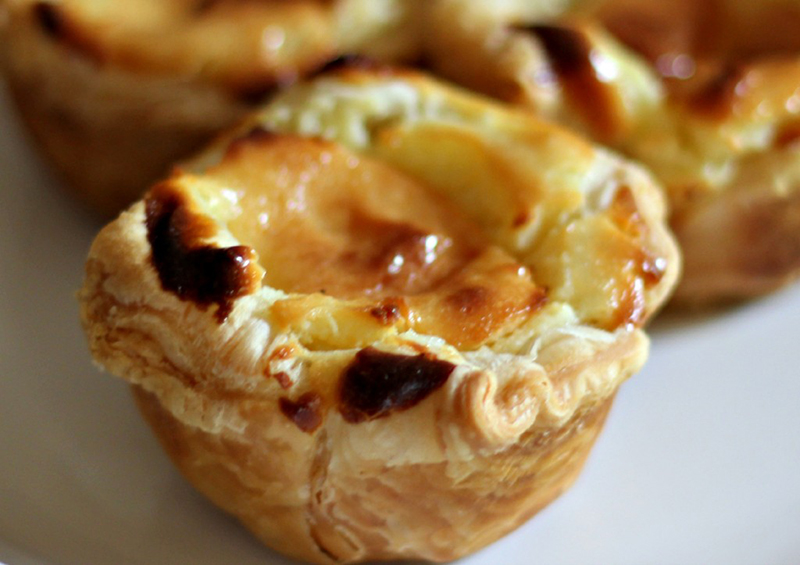 So what do you think, what was your favorite food in 2014?
We hope our foodie finds have encouraged you to get our and travel this year and we look forward to sharing more of our own food adventures with you. In the meantime, for even more mouthwatering inspiration and travel tips, make sure to visit Cook Sip Go, Eat Rio, That Backpacker, 20 Years Hence, Devour Barcelona, The Crowded Planet, Life on Nanchang Lu, Migrationology and Maroc Mama. Happy 2015!