This week's post marks the first in a series of interviews with an inside perspective from people who know local gastronomy best. Today we'll be sharing our interview with Lauren Aloise, founder of Madrid Food Tour. With over a decade of experience in the hospitality and tourism industry, Lauren branched out on her own a couple of years ago and has been feeding hungry visitors ever since.
Lauren and her team's passion for food and enthusiasm for Spanish cuisine is transparent. You can't help but be excited as they help you eat your way through Spain's capital city. Not only will they teach you where to go, they expose you to what and how the Spanish really eat. You'll have experiences that even some locals wouldn't discover on their own and meet the people working to produce and serve the food you're trying. Read on to learn about the motivation behind Madrid Food Tour and some of Lauren's personal tips to enjoying Spanish gastronomy.
How did you get involved in the food tourism industry and how did you learn about the food culture in Madrid?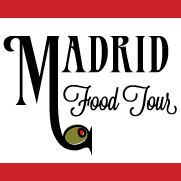 I grew up in an Italian American family where everything was about food. Our Christmas dinners lasted four hours– quite torturous for a child! My first job was at my small town's local milk farm, and all subsequent jobs were in restaurants. Working with some fabulous chefs in my home state of Massachusetts (USA), I discovered foods and wines that I'd never been exposed to before, and developed a passion for cooking. I studied hospitality and tourism management at the University of Massachusetts, Amherst, in hope of being able to travel with a job in the hospitality industry. When I graduated I'd narrowed down my choices to culinary school or spending a year in Spain. Culinary school cost money, while Spain would pay me to be here (I came on a Language Assistant Grant through the Ministry of Education), so I decided to come abroad. Nearly five years and one Spanish husband later, here I am completely comfortable with my Spanish life.
Lauren at her Spanish wedding, via Spanish Sabores
After a couple of years in Spain, I began blogging and writing about Spanish cuisine on my website Spanish Sabores. One day I came across the concept of a food tour. I knew that I could combine my passion and knowledge of Spanish cuisine, as well as my previous experience in the hospitality industry to create a business here. I haven't looked back since.
I learned about Spanish cuisine in general by watching my mother in law cook, and by eating out– a lot! But since moving to Madrid from Sevilla, I've had to learn about a whole new region of Spanish cuisine. I keep adding to my knowledge by reading some amazing books about Spanish cuisine, cooking blogs written by Spaniards, and through conversations with local bartenders and restauranteurs. And I'm always asking questions.
What do you love most about the traditional cuisine of Madrid and what makes the food in Madrid stand out from the food elsewhere in Spain?
The traditional cuisine in Madrid isn't too complicated, something which I really appreciate. When the food is fresh, seasonal, and well prepared, it doesn't need a rich sauce to cover it up. The Spanish have mastered the art of frying in olive oil, and the flaky sea salt they use takes any dish up a notch.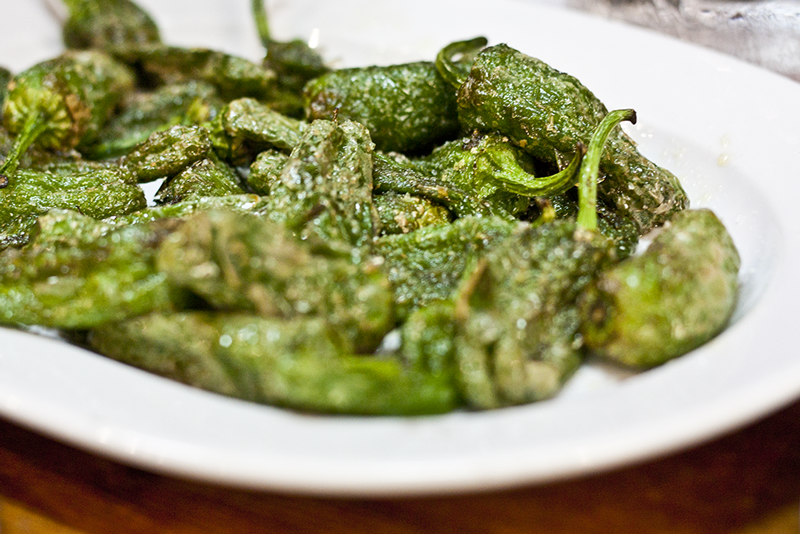 Pimientos de Padron, fried in high quality olive oil sprinkled with sea salt
The unique thing about Madrid is its position as the melting pot of Spain. After becoming the Spanish capital Madrid welcomed immigrants from all over the country, and many of them brought with them their regional dishes and recipes. I love that living in Madrid you can eat fantastic Galician cuisine one day and then Basque pintxos the next.
If you had to choose your 5 favorite dishes in Madrid, what would they be and why are they your favorite?
This is such a tough question as it totally depends on my mood, what type of ambiance I'm looking for, and the season! But if I'm going to mention some classics, I'd have to say a cold glass of vinegary gazpacho on a hot August day, a perfectly fried piece of cod when I need a quick snack, a heaping plate of huevos rotos con jamón (homemade french fries topped with fried eggs and cured ham) when I'm absolutely starving, a thick cup of hot chocolate on a rainy day, and a big Cocido Madrileño (garbanzo bean, vegetable, and meat stew) on a cold winter afternoon.
Fried cod from Madrid's Casa Revuelto
What is your favorite food related ritual that occurs in Madrid and how can visitors take part in it?
I live for the "hora del aperitivo" or the hour of the aperitif. This takes place on weeknights around 7:30-8:00 pm (after people get off from work) or on weekends and holidays around 12:30-1:00 in the afternoon. A vermouth from the tap and a "Gilda" skewer (an olive, pickled pepper, and cured anchovy) are the perfect aperitif, in my opinion. Visitors can walk into just about any bar at those times and order a "vermut de grifo"– it's that easy.
Serving up some vermut de grifo on a Madrid Food Tour
What 4 places do you recommend to eat in Madrid? 
For something casual, I'd head to the lovely Casa Gonzalez deli and snack on a plate of jamón and cheese. Don't forget to wash it down with a nice glass of Spanish wine. For a great menu del dia, La Sanabresa has one of the most traditional offerings in town.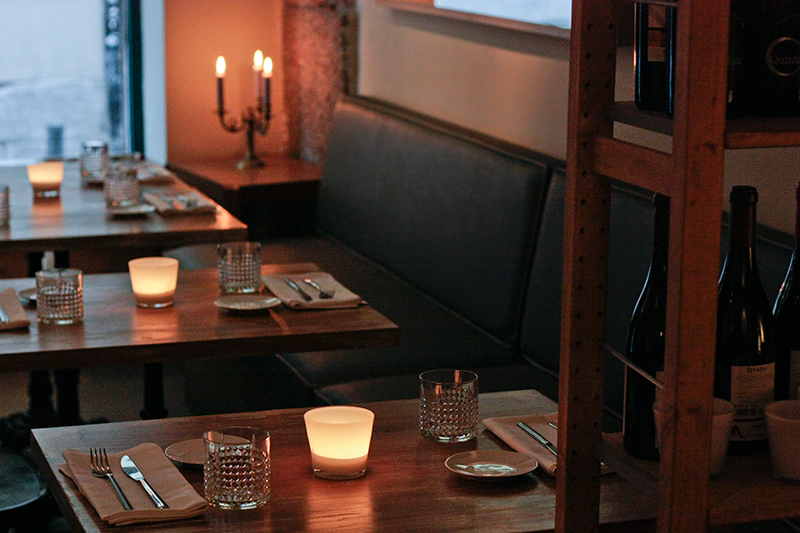 The cozy interior of Vinoteca Moratín
For something more modern, Vinoteca Moratín has fantastic dishes and ambiance. Finally, if you need something on-the-go, stop by Casa Revuelta for the salted cod (if you can squeeze into their bar).
Do you have any other bit of advice for the hungry traveler in Madrid?
A plate of Zarajo, braided sheep intestine
Be open minded (Madrid is famous for its organ meats!) and always order little by little. In Madrid the "ración" size (a large plate to share) is much more typical than tapas portions, so start slow. Casual restaurants and tapas bars don't mind you ordering plate by plate. Also, search out lesser known Spanish wine regions (apart from La Rioja and Ribera del Duero). While the well-known regions are fantastic, it's always nice to try something new and Madrid actually has some fantastic wines of its own.